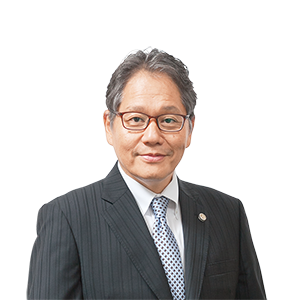 Partner Teppei Mogi
Osaka Bar Association, Japan Federation of Bar Associations (1989), Japan Association of Arbitrators
International Bar Association (ICP), Inter-Pacific Bar Association

Location : Osaka Office
Professional Summary
Teppei Mogi is the firm's partner in charge of international business law and international dispute resolution. He has been providing legal advice on various distribution agreements, licensing agreements, joint venture agreements, M&A agreements, infrastructure project agreements and other agreements relating to international transactions for the nearly 30 years. He has represented both Japanese and foreign clients, among others, in the areas of construction, plant engineering, energy, pharmaceuticals and machinery.
His work has recently been focused on the resolution of international business disputes, including arbitration and mediation. He has represeted clients in a number of international arbitration cases (including JCAA, ICC, AAA, SIAC and LCIA cases). He is also active as arbitrators. He is listed in JCAA and SHIAC.
Before he was qualified as a Japanese attorney, he worked with a large trading house and was involved in large infrastructure projects from business side. With that background, he has contributed to the resolution of many disputes in the field of international construction with a sense of business. He contributed in the Japanese chapter of "Getting the Deal Through – Construction" for the years 2009 and 2010.
As Osaka is the birth place of Japanese pharmaceutical industry and still many large phermaceutical companies have their head-quaters in Osaka, Teppei Mogi has been advising various pharmaceutical clients on licensing, joint development and disputes. His experinece and knowledge has been further deepened as a result of his service as an outside board member of a leading Japanese phermaceutical company.
Teppei Mogi's practice areas include competition law. He has been assisting clients in major international cartel investigation cases and related civil actions in various jurisdictions. As he studied and practiced in Belgium and in the Netherlands for two years, he has pretty good knowledge and experience in the laws of the European competition laws.
Teppei Mogi is also active in pro-bono activities in partular in the field of human rights of foreigners. 2012 - 2014, he served as the director of the Foreigners' Human Rights Division of the Human Rights Protection Committee of the Japan Federation of Bar Associations.
Education & Professional Experience
2009-
Outside Board Member of Shionogi Co., Ltd.
2005-
Lecturer of Kobe University School of Law (EU Laws)
2004-
Lecturer of Kwansei Gakuin University School of Law (International Business Law)
1992
Katholieke Universiteit Leuven, Belgium (LL.M.)
1983
The University of Tokyo, Japan (LL.B.)
Languages
Japanese and English